L'Institut Polytechnique de Paris is an alliance between five engineering schools (Ecole polytechnique, ENSAE Paris, ENSTA Paris, Télécom Paris, Télécom SudParis). Our joint Department of Economics is located on the top floor of the ENSAE Paris building.
All members of the department belong to the research center CREST.
The economy is an essential lever of today's society and understanding the phenomena that govern it at different levels is crucial for describing and analyzing the production, exchange and consumption of goods and services. Research in economics and quantitative sociology at the Institut Polytechnique de Paris is characterized by a strong attachment to quantitative methods, data culture, mathematical modeling, and the constant back-and-forth between models and empirical facts to analyze concrete economic and social issues.
The research activities of the Institut Polytechnique de Paris in economics and quantitative sociology are structured around four areas:
Macroeconomics and labor economics: fluctuations, probability and finance, business, political economy, unemployment theory, economics of education
Theoretical and applied microeconomics: industrial economics, competition, social choice theory, organization of games and economic modeling
Economics of sustainable development: economics of climate change, sustainable finance and responsible investment, environmental and energy economics
Quantitative sociology: mobility and social inequalities, demography, socio-genomics, sociology of political, economic and cultural practices, computational social sciences
Research areas
Econometrics

Public policy evaluation
Causal machine learning

Microeconomics

Economic theory
Experimental economics
Industrial organization
Voting
Incentive mechanisms

Macroeconomics

International economy
Labor economics
Public finance
Monetary macroeconomics

Quantitative sociology

Mobility and social inequalities
Demography
Socio-genomics
Political sociology
Computational social sciences
Laboratories
For directions to Palaiseau campus of Institut Polytechnique de Paris:
Just 20 km south of Paris on a site spanning almost 160 hectares, the CREST can be reached from several access points.
The reception service
The reception service of CREST is located in the hall of the ENSAE building, accessible from Avenue Fresnel.
The reception service welcome visitors on weekdays from 8 am to 6 pm and can be reached at +33 (0)1 70 26 67 00.
They are responsible for welcoming, informing and guiding visitors. They can also accompany them, if necessary, to their meeting places. They help with taxi bookings and lost items management as well.
The site
CREST – UMR 9194
5, Av Henry Le Chatelier
91120 Palaiseau,
FRANCE
Visit us through Google Maps: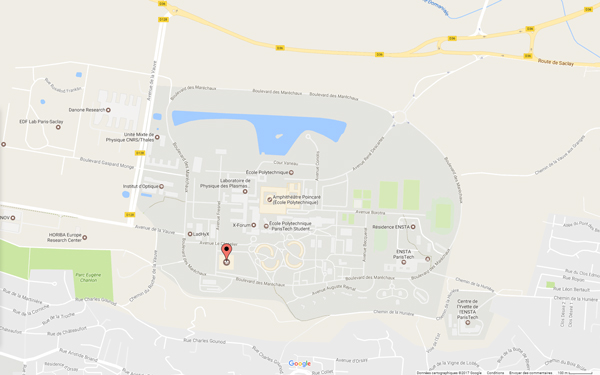 Access using public transport:
2 itineraries are possible: from the Massy-Palaiseau station or the Lozère station.
Connecting buses link the station to the campus.
Access by road
From the Porte d'Orléans or Porte d'Italie: by the A6 highway.
From the Pont de Sèvres : by the N118.
Consult the traffic status in real time.
Local airports
– Orly airport (via the RER B and Orly Val)
– Roissy-Charles de Gaulle airport (direct by the RER B)
– Villacoublay airport
– Toussus-le-Noble business airport
Download the map of airports, stations and RER stations.